Year 6 create stunning Rangoli patterns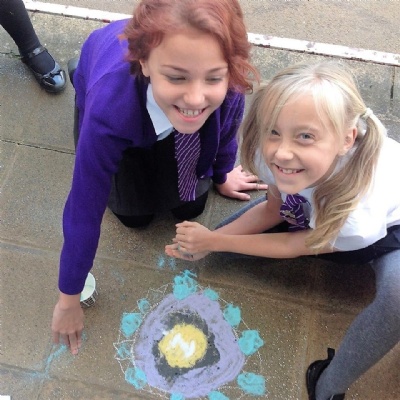 Recently Year 6 not only finished their topic on Hinduism, but also carried out a traditional activity in preparation for Diwali.
They learnt that during Diwali Rangoli patterns are used to decorate pathways to welcome Lakshmi (who is the God of wealth and purity) into their homes. The children designed their own Rangoli patterns and then used coloured salt to create the real thing. A fantastic afternoon was had by all and the veranda looked beautiful.