Anti-Bullying week at Compass Primary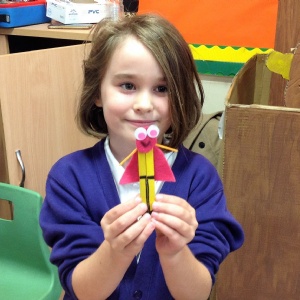 Compass Primary School has been running activities and assemblies to mark Anti Bullying Week.

The event, run by Anti Bullying Alliance, takes place throughout this week, and it kicked off with Odd Socks Day for people to show their support.
The Anti Bullying Alliance said: 'Bullying has a long lasting effect on those who experience and witness it. But by channelling our collective power, through shared efforts and shared ambitions, we can reduce bullying together. From parents and carers, to teachers and politicians, to children and young people, we all have a part to play in coming together to make a difference. We're all a piece in the puzzle, and together, we're united against bullying.'
Compass Primary School had a whole school assembly and supported odd socks day. It also linked readings in assemblies to anti bullying themes. Students made their own anti-bullying superhero and paper chains. To see photographs click here.