New pre-school for Compass Primary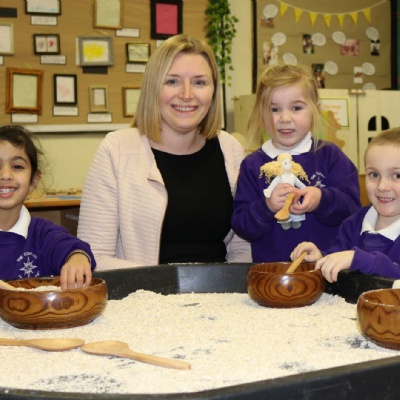 Brooke Weston Trust is delighted to announce that the go ahead has been given for an additional 60 place pre-school at Compass Primary Academy in Kettering. The new accommodation will provide specialist facilities for three and four year olds and is due to open in September 2017.


The new facility, called 'Little Explorers', will be in addition to the school's existing places for pre-school children.


Principal Jo Fallowell said: 'This is an amazing opportunity to expand the places we can offer, and also extend our provision so we can provide full time places for 51 weeks a year to better meet the needs of working parents within our locality. The new purpose built building will be next to our existing one to allow for 'Little Explorers' to be fully integrated into our Academy community. 

'The Trust submitted a bid in August and we have just found out that we have been successful. There is a lot of work to be done, including recruiting additional pre-school specialists to join our existing team. Our long term aim will be to use the accommodation to also offer Extended Provision for the rest of the school, such as Breakfast and After School Clubs and a Holiday Club.'
Funding for the project will come from the Department for Education and the Brooke Weston Trust. The Government announced that it would double free nursery places from 15 hours to 30 hours a week for children of eligible working parents.
Estates Director, Matt Isherwood said: 'This is an exciting project as it will be the first purpose-built pre-school that the Trust has constructed. The project team has been appointed to begin developing the design. It is our ambition to provide a building with high environmental performance harnessing a variety of green technologies.'
If parents want more information about Little Explorers, or would like to register their interest please contact us.