Parents into school week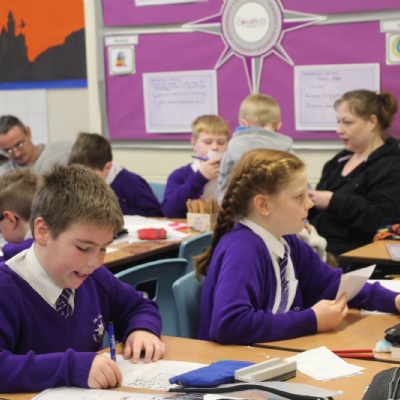 During the past week parents have been invited to spend time in class with their children.
It is a fantastic opportunity for children to share the work that they are most proud of with parents and parents get to see the progress their child has made since their last visit.

Assistant Vice Principal Mr Chris Woolhouse said 'The children love welcoming their parents into the classroom and sharing their work, how confident they are and how proud they are of their achievements.
'Parents have also given us lots of positive feedback about the experience, welcoming the opportunity to see how their child learns and to share their high quality work.'
The next Parents into School sessions will take place the week commencing 15th May 2017.