Little Explorers Pre School arrives!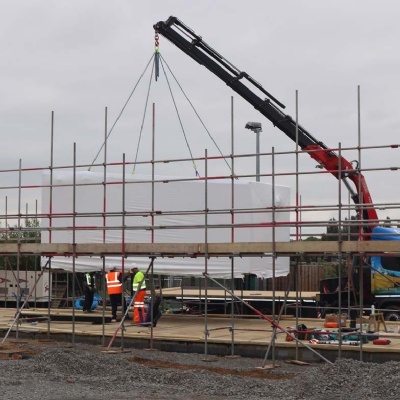 Our brand new 'Little Explorers Pre-School' building has been craned on site, ready for its September opening.
The building, which offers 60 additional nursery places, has been designed to be as energy efficient as possible. It has photo-voltaic cells on the roof to generate electricity with any excess siphoned off for use in our main school. The Schoolhaus building, manufactured by Net Zero buildings in Newmarket also has energy efficient LED lighting and insulation. It measures 240 sq.m, comprises two classrooms, toilets, an office and kitchen. It will be cedar-clad and the outside space will have soft tarmac and astroturf surfacing.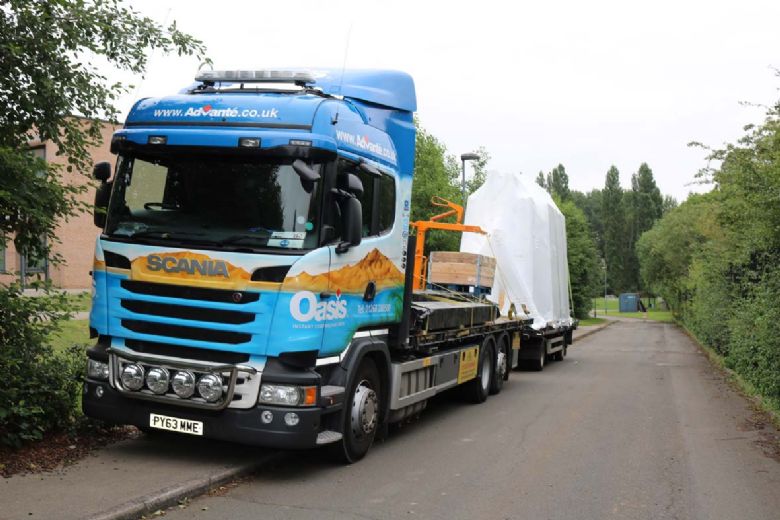 Principal Jo Fallowell said: 'This is an amazing opportunity to expand the places we can offer, and also extend our provision so we can provide full time places for 51 weeks a year to meet the needs of working parents within our locality. 'Little Explorers' will be fully integrated into our Academy community. Our long term aim will be to use the accommodation to also offer Extended Provision for the rest of the school, such as Breakfast and After School Clubs and a Holiday Club.'
The project is being funded by the Department for Education and the Brooke Weston Trust. The Government announced that it would double free nursery places from 15 hours to 30 hours a week for children of eligible working parents.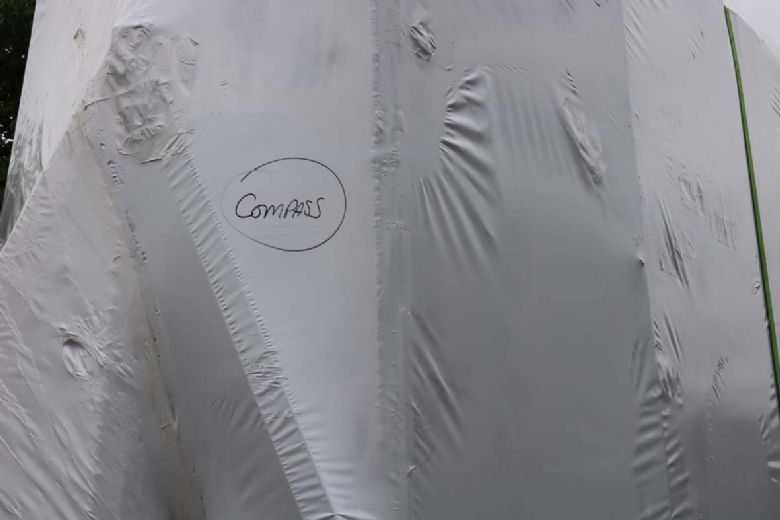 Estates Director, Matt Isherwood said: 'This is an exciting project as it is the first of its kind that the Trust has commissioned so it has been constructed in modules off-site and erected in stages. It harnesses all the latest technologies and build materials to ensure the most cost efficient and quality accommodation possible and we are looking forward to its opening.'
If parents want more information about Little Explorers, or would like to register their interest then please contact Compass Primary Academy on 01536 532707.