Ms Byrne achieves A graded Spanish GCSE!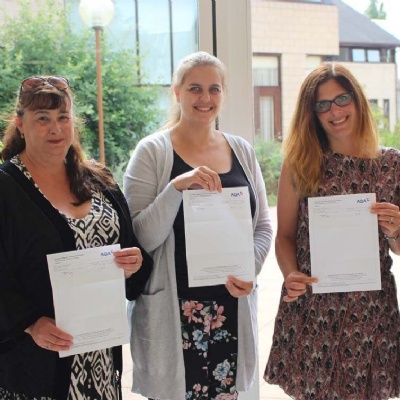 Congratulations to our teacher, Ms Caroline Byrne, who has got an A in her GCSE Spanish exam.
She was one of three teachers from our Trust primary schools who are celebrating: The others, both from Beanfield Primary are Claire McIlhiney, who also achieved an A grade while Stella Goatley gained a C, the highest mark possible in the foundation paper that she sat.
The trio only started learning Spanish last September and they had to combine their studies with their already demanding day jobs.
Caroline, who leads Spanish at Compass Primary Academy, said 'I've got two small children and also had building work at home so it was very chaotic but I got there! I wanted to become more fluent in Spanish both as a personal goal but also to help me in the classroom. It is nice to have that confidence and know that you are ahead of the children. I have enjoyed taking my GCSE so much that Claire and I now have a three-year plan to develop our learning even further, and eventually take Spanish A Level.'
Mrs Melanie Navarro-Marin, the Trust Director and Modern Foreign Languages, said, 'I am absolutely ecstatic at how Caroline, Claire and Stella did. They have worked so hard, holding down full time jobs, taking a GCSE and finding time to do the things required to be successful, so these results were just phenomenal. They were extremely enthusiastic and loved teaching the language in their schools so I suggested taking the GCSE and they all agreed to the challenge. I couldn't be more proud of them!'