Caitlin donates hair to charity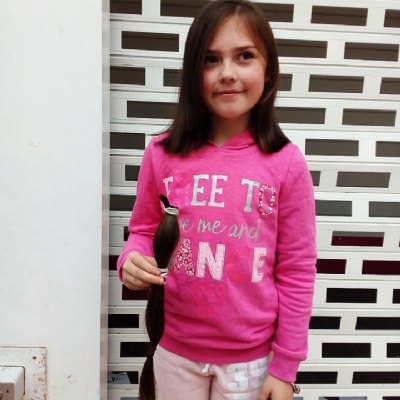 Year 5 student Caitlin had 13 inches cut off her hair so she could donate it to the Little Princess Trust, a chairty that make wigs for children suffering with hair loss through cancer treatment and other illnesses.
Caitlin decided to get her hair chopped over the half term after talking to her Auntie who suggested she could donate it to charity due to its long length.
Caitlin said 'I thought it would be a nice thing to do to help people. I would definitely have it done again.'
Well done!