Key Stage 1 show of their soccer skills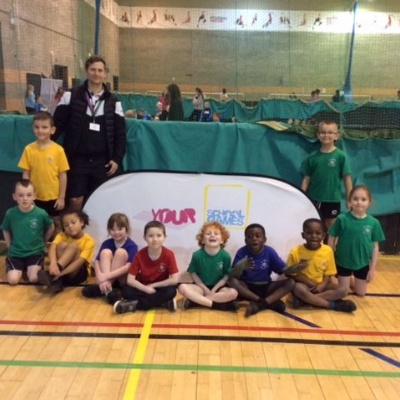 A group Key Stage 1 students took part in a soccer skills competition at Kettering Leisure Village on Wednesday.
The event was part of the Kettering School Sports Partnership and allowed the 10 players to take part in an individual competition were they put themselves through their paces in a variety of soccer skills challenges.
Each student received a certificate with a level based on the skills they displayed during the day. Primary PE Specialist Mr Gavin Hall said 'I was very impressed by the level of skill the children showed. It can be very difficult to compete against yourself, however all the students pushed themselves to achieve their very best. Well done to you all, you should be very proud of yourselves.
To view more photos from the event click here.