Our students join the circus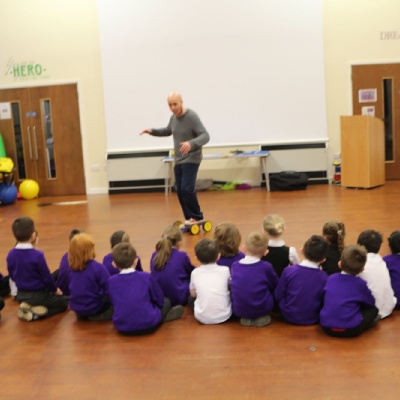 Today, Splats Circus visited the Academy to share their circus skills with our Year 1 students.
During the workshop, the students had the chance to try a range of activities including juggling, plate spinning and balancing feathers. The workshop is aimed at allowing the students to experience something they wouldn't normally do but also as a way to make PE lessons more fun.
Activities such as juggling also allow the students to see how the learning process works, they drop the ball many times but realise its ok to do this and if they keep trying they will eventually get there.
A representative from the company said 'Quite often there are a few children who do not like PE lessons. This session allows the students to get active without them even realising; they just think they are having fun.'