Compass triumph at Year 3 and 4 Sports Festival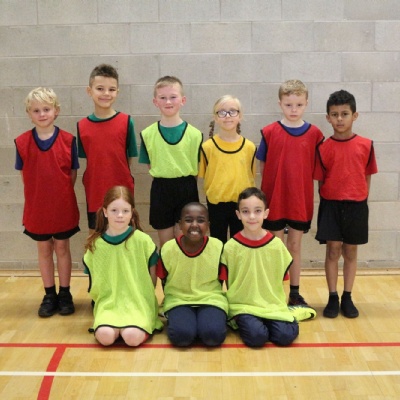 Compass joined Year 3 and 4 students from across the Trust Primary Schools at CBA yesterday for a sports festival.
The students could play either Hockey or Netball and were split into Year groups, where they played against the other schools in a round robin style. Games lasted around 5 minutes and were umpired by some of CBA's Sixth Form students who volunteered to give up their free time to help out at the event.
After a few tough games and a couple of ties, the winners were announced as:

Year 3 Hockey – Gretton
Year 4 Hockey – Compass
Year 3 Netball – Peckover
Year 4 Netball – Compass
CBA PE Teacher Mr Oliver Machon, who organised the event, said ' I was very impressed with the competitive attitude of the children. They all had great team spirit and were cheering each other on from the side-line.
'I was very impressed with the effort that all the students put in, they all worked very hard.
'We hope to run more festivals like this in the future, allowing the students a chance to meet up again and try out some different sports.'
Primary PE Specialist Mr Gavin Hall said 'I am very proud of all the stduents today. They have done so well and this is shown in the results. We are very pleased to have taken home two wins from the competition.'
Well done to all the students that took part.