Students take part in Anglian Water day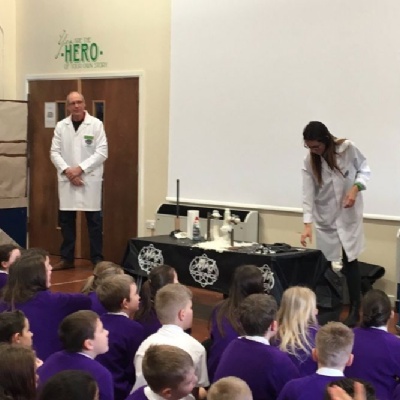 The Mad Science Team recently visited the Academy as part of an Anglian Water campaign to help combat wrong things going down the toilet and teach children how to look after our pipes.
Professor DNA and Prehistoric Pete started the day by hosting an assembly to the whole school. This focused on teaching the children the rules of what could and could not go down the toilet. The students also watched an experiment to find out what happended when grease blocks our pipes and we try to clean it.
The Mad Science Team then spent the afternoon holding workshops with different year groups. These included lots of practical experiments which the students could get involved in, including putting mento mints into lemonade.
Vice Principal Mrs Rebecca Holmes said 'They Mad Science Team were very enthusiastic and the children enjoyed the practical aspects.