Children are at the heart of Little Explorers Pre-school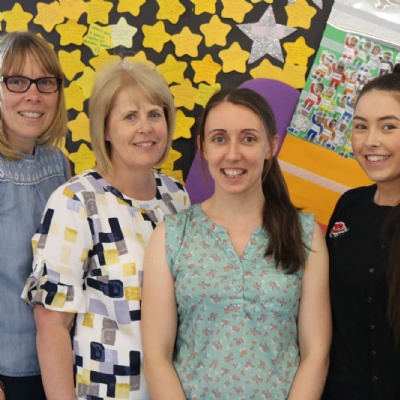 Creating a vibrant and flexible learning environment with plenty of scope for play and discovery is the key to a great pre-school, according to staff at Little Explorers at Compass Primary School.
The team, comprising nursery teacher Susannah Grey and early years practitioners Bridget Blades, Rachel Kinchin and Tyler Rowlatt, plus apprentice Beth Jones, is close-knit and committed to providing the best early years care for its students, who range in age from three upwards.
Little Explorers moved into purpose-built accommodation in September 2017 and the interior layout of the building, and natural materials used for play, creates a calm and purposeful atmosphere with plenty of opportunity for students to play, learn, be creative and develop friendships.
Ms Grey said: 'What is special about Little Explorers is the team, we work really well together and are all good at different things. Our main focus is always on the children, what their interests are, what fascinates them and what they need in terms of their wellbeing. We put them at the centre of everything we do.
'We are looking to make children independent, give them a curiosity and encourage them to be excited, motivated learners who want to find out about the world. It is always fun, hardworking and busy at Little Explorers but there is so much laughter in the day. It has been new for us to have these younger children so that has been challenging as they need a higher level of care but the early years team here is so focused and professional that we all work really well together to create stimulating learning opportunities that change and develop according to our children's needs.'