Students compete in QuadKids athletics event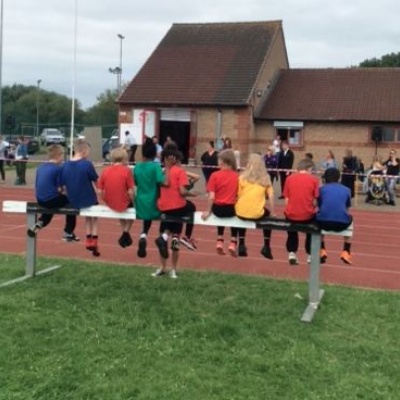 Our Key Stage 2 students recently competed in a QuadKids athletics competition at Kettering Leisure Village.
The students competed in a range of athletic events throughout the day where they were up against students from 20 different schools in the local area.
Primary PE Specialist Mr Hall said: I am so proud of all the students for their efforts. There were some amazing performances and I have recommended to some of their parents that they should consider joining a local athletics club. I am sure that with some of the talent of our students, we have a few athletic stars of the future.
'I just want to mention a few students for their outstanding performances. Well to Harley W for your all round efforts, Skye P for your fantastic throwing skills, Sophie S, Toby C and Mye H for the lighting speed of your sprint, Jessica M for your amazing 600m running performance and Vidonia who won a silver medal in the individual competition, achieve second place out of around 100 competitors. '
Keep up the brilliant work. Well done!