West house win annual sports day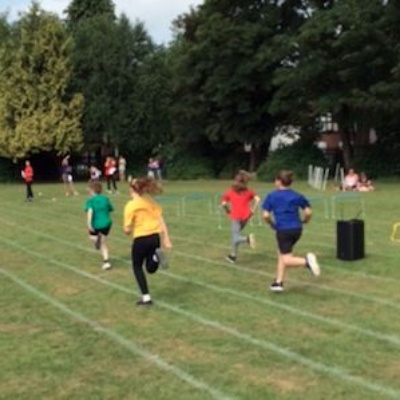 Friends and family gathered at Compass Primary Academy this week to celebrate Sports Day, which was split into two mornings, Tuesday for Key Stage 1 and Wednesday for Key Stage 2.
The days started with a parade from the students who wore their house colours and displayed team banners.
The students then competed against each other in their houses by taking part in a range of events such as long jump, distance and target throwing, an obstacle course and a race. Key Stage 2 also participated in a sack race and long distance race.
Primary PE Specialist Mr Hall, who organised the event said: 'I'm relieved that the weather held out for both days and that everyone enjoyed themselves. It was amazing to see so many families come to watch and support the children.
'All the children tried their best and had a great time and parents and carers commented on how much they enjoyed it. We also raised lots of money in the reception raffle, which will go towards funding building blocks for the children.
'I am delighted to announce that West house were the overall winners for the second year in a row. Well done. We are now all really looking forward to Sport Week, which starts 25th June as we have lots of fun activities planned throughout the week.'
Well done to all students who took part, you did fantastic. Thank you to friends and family who came down to support the event.
#Resilience