Mobile Farm visits Little Explorers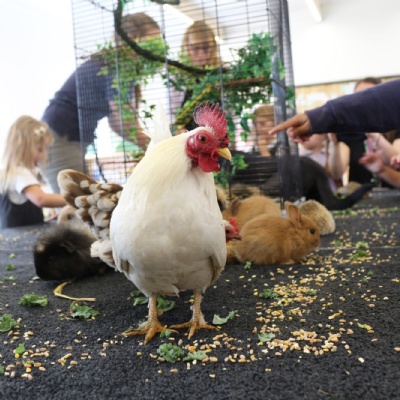 The children at Little Explorers pre-school had an encounter with a range of small animals today as part of a visit from a mobile farm.
Ark Farm, brought along a variety of small animals including chickens, rabbits, guinea pigs, a hedgehog, a tortoise, sugar gliders and a dog. The students learnt all about the animals and had the opportunity stoke them.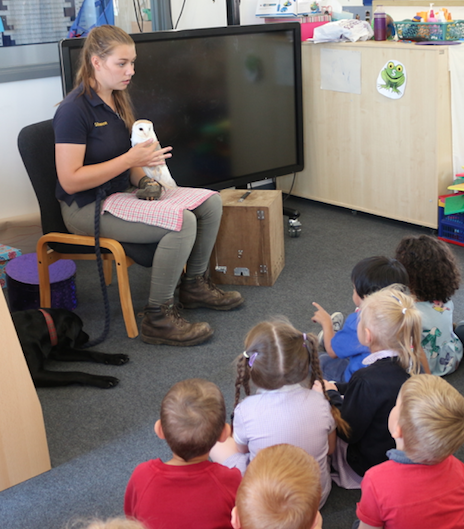 At the end of the visit, the children were treated to a surprise in which they were able to meet and stoke an owl.
Miss Grey said: 'All the children absolutely loved the visit from the farm. Some of children were a little unsure of the animals at first but but the session was carefully organised to allow them time to build their confidence, and by the end of the morning all the children were quite comfortable around our special visitors. They enjoyed stroking the animals and comparing their different textures and features.
'At Little Explorers we aim to give children exciting and meaningful experiences, and the visit from the farm has given the children the opportunity to learn about different animals in a very 'hands-on' way. We look forward to the exciting learning experiences that are likely to emerge over the next few days at pre-school, as a result of our brilliant and memorable visit from Ark Farm.'
Thank you to Ark Farm for bringing some of your animals to our pre-school for us to meet.