Compass hold Trust Maths competition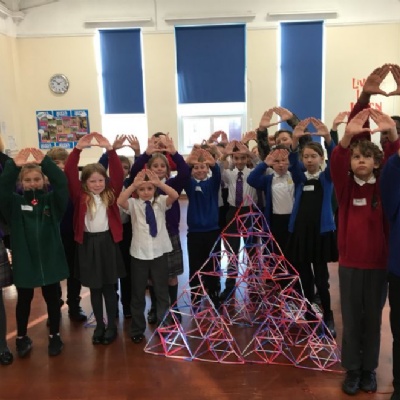 Primary schools from across the Trust recently took part in a Year 5 Maths Competition at Compass Primary Academy led by Primary Director of Maths Mr Byrne.
Throughout the day, the children identified patterns, created mathematical rules and made generalisations based on Pascal's triangle and Sierpinski's pyramid. Points were awarded based on teamwork, communication and reasons, maths thinking, perseverance and encouragement.
The scores at the end of the day were extremely close with Gretton being announced as the overall winner.
Primary Director of Maths Mr Byrne said: 'The children enjoyed their day of creative maths and were tested on a variety of skills.
'The day is about making maths practical and fun and teaching the children skills that can then be generalised and applied to other areas in maths.
'All children worked effectively in their school teams and with children from across the Trust. I hope to run the competition again next year.'
Click here to see more photos from the event.