Attendance
Attendance Matters
All schools have a duty to secure the regular attendance of their students through
regular monitoring of non-attendance
early identification of causes for concern
swift communication with pupils, parents or carers about the problem
finding a resolution to problems and securing return to regular attendance
It is a parent's responsibility to ensure that their child attends school regularly and arrives on time every day.
Our school day starts at 8:50am and the expectation we have for all children attending The Compass Primary Academy is 97% attendance and to arrive to school on time.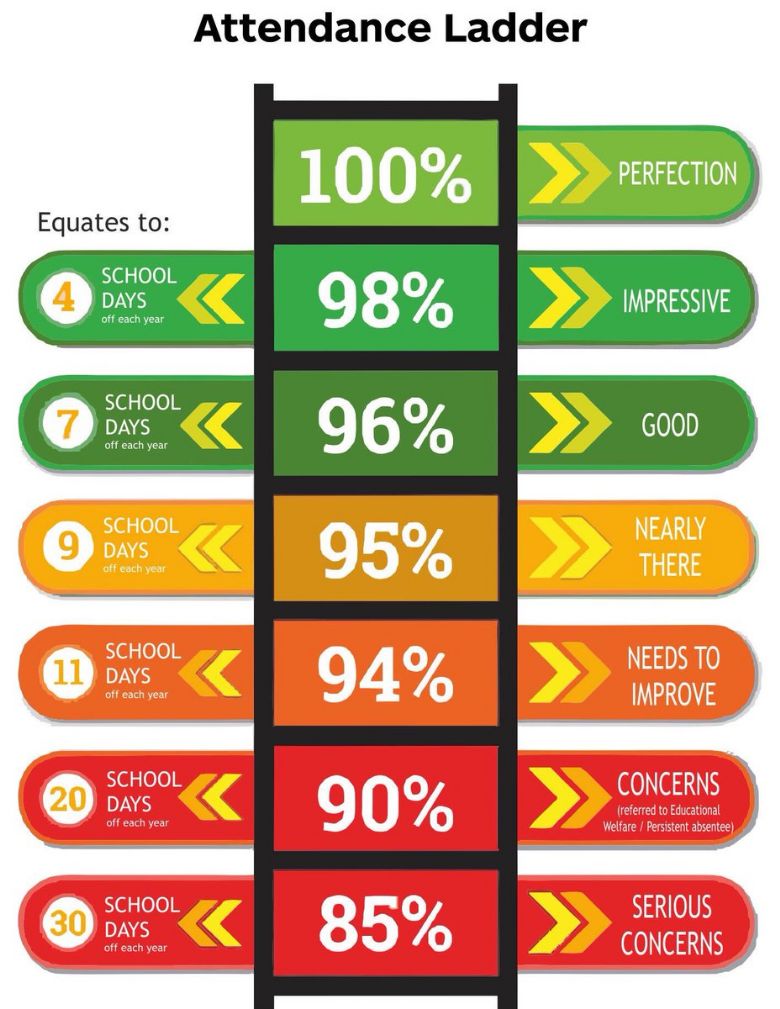 For further advice and guidance about school attendance and absences please use the following links:

The Public Health Agency have put together a useful guide on Inflection Control in schools. Please click here to view the guide.
Attendance Team
The Senior Leader with responsibility for Attendance is Mrs Jo Fallowell.
The Education Welfare Assistant responsible for Attendance is Ms Dawn Gillett.