Autumn 2
Allan and Janet Ahlberg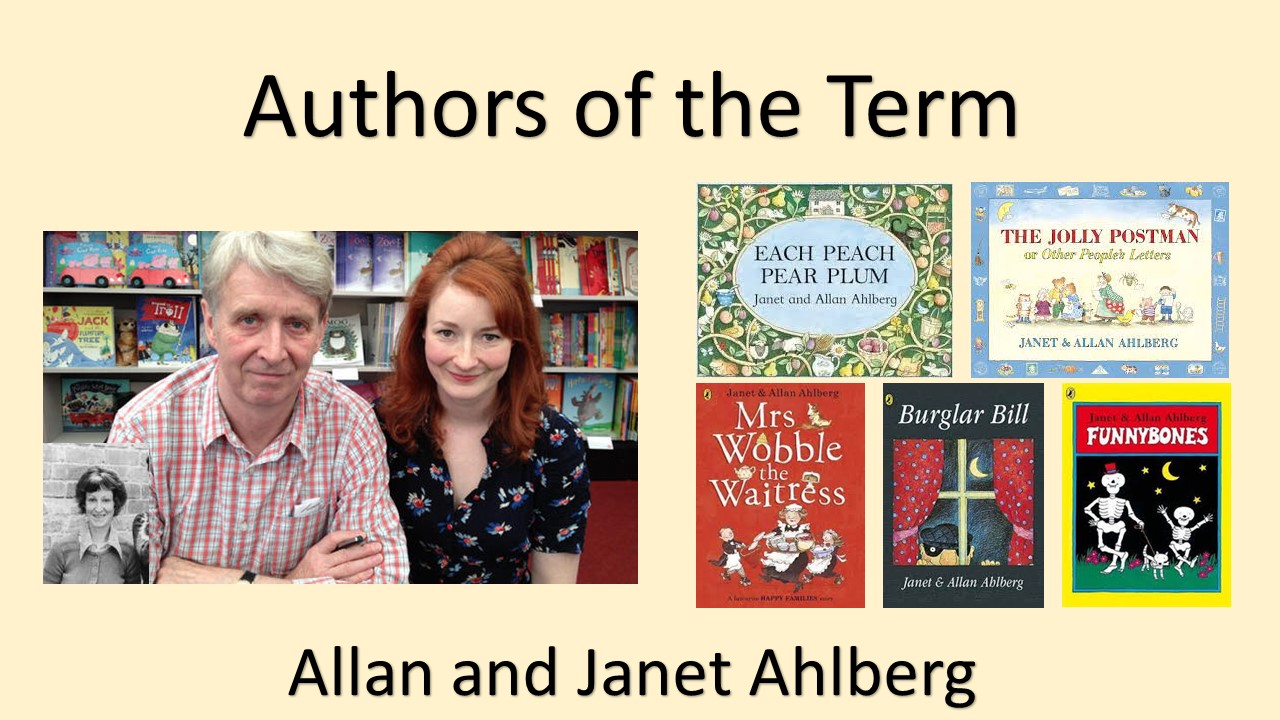 Allan Ahlberg was born in Croydon in 1938, but grew up in Oldbury, near Birmingham. From the age of twelve, his dream was to be a writer. Before he fulfilled his ambition, he tried his hand at a variety of other jobs including being a postman, grave digger, plumber's mate and a teacher.
Janet Hall was born in 1944, in Yorkshire and spent her childhood years in Leicester. She went to Sunderland to train to become a teacher, where she met Allan Ahlberg who had enroled on the same course.
The couple married in 1969, and Janet decided against teaching as a career and turned instead to graphic design. While Allan worked full time as a teacher, Janet's first work was published.
She began urging Allan to write a text for her to illustrate. Hard though it is to believe, their submissions to publishers were met with rejection slips. Then, in one week, Penguin took the following books: The Old Joke Book, A & C Black took The Vanishment of Thomas Tull and Heinemann took Burglar Bill.
By the 1980s, the Ahlbergs were selling books around the world. Their books were translated into twenty-one languages, but it was The Jolly Postman, published in 1986, that brought Janet and Allan their greatest success. The book was five years in the making, but the effort paid off with awards including the Kate Greenaway Medal.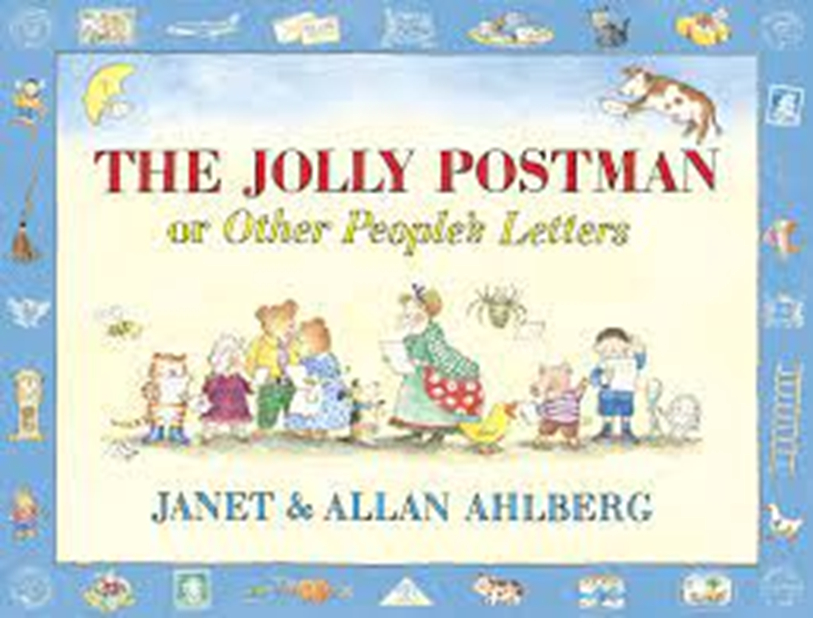 The inspiration for the 'Jolly Postman' was the fact that Jessica, their daughter, was always upset when she went to the letterbox and none of the letters were for her. This is when Allan and Janet wrote her a book that was full of letters. The Jolly Postman weaves together various fairytale characters in a continuous narrative, while introducing readers to varied written genres - letters, a postcard, birthday card, letter from a solicitor etc. The book took five years to make and is considered a text that all primary school children should read.