Curriculum at Compass
Please find below information regarding the Curriculum at Compass Primary Academy. Should you require any further information then please contact Mrs Andrews (Vice Principal for Teaching & Learning) via the school office.
Early Years Foundation Stage
The Early Years Foundation Stage (EYFS) refers to children aged between 0 and 5 years. At Compass Primary Academy, the children in the Preschool and Reception are taught using the themes and principles of the EYFS.
Our preschool caters for children of 3 and 4 years and is based in a purpose built space that opened in September 2017. The preschool has an experienced team of teachers and nursery nurses who care for and enrich the lives of the children. Please click on the Little Explorers logo above for more information.
Our Reception unit is made up of 2 classes (Ladybirds and Butterflies), each class being able to accommodate up to 30 children of 4 and 5 years of age. The children have the opportunity to use both classrooms, a wet area, role play areas and outside areas. The Reception unit has 2 teachers and 2 Nursery Nurses who care for and teach the children.
Key Stage 1 and 2
At The Compass Primary Academy, we embrace a pedagogy of 'Personalised Learning'; an approach which expects all children to reach or exceed national expectations, to fulfil their early promise and develop latent potential. High expectations of progress apply equally to children working above, at, or below age-related expectations, including those who have been identified as having special educational needs.
Traditionally it was expected that teachers would differentiate by task or expectation and many different levels of success were accepted, this approach often ran the risk of lowering expectations. Today, the effective teaching practices at The Compass Primary Academy see teachers expecting everyone to succeed by offering higher levels of support or extra challenge for those who need it, so that all pupils can access the learning at the expected year group standard.
Reading, Writing and Phonics
English is taught daily with work set at the year group standard with mastery aspects to challenge all abilities. We aim to nurture in the children a love of literature and language and the confidence to continue reading and writing throughout their lives through the provision of engaging topics, high quality texts and exciting stimuli.
With parental support, we want our children to:
• speak clearly and confidently in any situation.
• listen actively and respond appropriately, developing knowledge and opinion.
• read fluently for both pleasure and information.
• write clearly and with confidence in any given genre.
• use spelling rules, phonics and grammar accurately.
• be able to proofread their own work and make amendments and improvements.
What is phonics?
There has been a big shift in the past few years in how we teach reading in school. This is having a huge impact and helping many children learn to read and spell. Phonics is recommended as the first strategy that children should be taught in helping them learn to read. Phonics runs alongside other teaching methods to help children develop vital reading skills and give them a real love of reading.
Learning to read is like cracking a code so teaching phonics is a way of teaching children to crack the code. As reading is the key to learning it is important that we teach phonics clearly and systematically learning easy bits first then progressing to trickier bits!
At Compass Primary Academy reading and phonics are taught in accordance with the National Curriculum and using Read, Write, Inc. and Oxford Reading Tree schemes. We are passionate about teaching children to read. Reading enriches children's vocabulary, their writing and their spelling. They have access to the wider curriculum and their self-esteem is enhanced because they realise they are succeeding.
A key element to Read, Write, Inc. is that practice across EYFS and KS1 is completely consistent. All staff have received extensive training and have a shared understanding of how to teach children to read and write. Read, Write, Inc. uses strategies of participation, praise, pace, purpose and passion. These key teaching strategies ensure that every child has the opportunity to be successful. All children participate fully in the whole lesson. There is no chance for children to lose concentration. A lively pace keeps all the children fully engaged and teachers know the purpose of every activity and how it leads to the next.
Each child's reading journey begins in EYFS where phonics is introduced using the Read, Write, Inc. scheme. As children progress through school and their phonetic awareness develops, reading books from Oxford Reading Tree scheme are introduced.
Children also participate in weekly guided reading sessions in small groups where they can apply their phonic and reading skills to a variety of fiction and non-fiction texts.
The teaching of reading comprehension and writing skills is also supported by Read, Write, Inc.
Grammar, Vocabulary and Read, Write, Inc. spelling sessions, are taught daily.
Maths
Maths is taught in line with the National Curriculum through a Mastery approach. We use Maths No Problem as the basis for mathematics teaching.
Children across the school practise basic number bonds and times tables skills on a daily basis as these form the foundation for all maths going forward.
The maths curriculum at Compass Primary Academy is enriched through the use of open ended investigation, 'real life' maths and opportunities for children to develop reasoning skills which will support them throughout their lives.
Our children are encouraged to use an online system called Mathletics. Mathletics allows children to practise a range of maths skills at school and at home in a fun and engaging way on the computer whilst always being challenged at an appropriate level.
Please click the image below to go to the Mathletics website.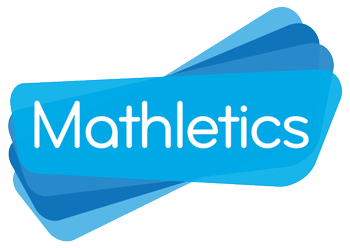 Foundation Curriculum
The foundation curriculum encompasses every other subject that your child is taught during their time at Compass Primary Academy.
Across the school we have implemented a 'creative curriculum' which helps promote a positive approach to learning and teaching.
Children have an entitlement to a challenging and stimulating curriculum and in our rapidly changing society, we want our pupils to develop skills for learning that they can apply in preparation for the future. The future for our children is going to be very different from the present and we aim to provide a curriculum that will make all pupils successful life-long learners. To achieve this we have adopted the International Primary Curriculum (IPC).
The IPC is designed to help children:
• Learn the essential knowledge, skills and understanding of a broad range of curriculum subjects
• Engage with their learning so that they remain committed to learning throughout their school career and lives
• Develop personal qualities they need to be good citizens
• Develop a sense of their own nationality and culture while nurturing a profound respect for the nationalities and cultures of others.
For more information about the IPC please click here.
If you wish to learn about the curriculum here at Compass Primary Academy you will find useful documents below.
Please click below to see the exciting learning planned for the children this year on our curriculum maps.