Family Projects
BBC Primary Bitesize:
The BBC have launched daily online sessions for all primary-aged children. Please click on the link to access the lessons.
https://www.bbc.co.uk/bitesize/primary
History Challenge: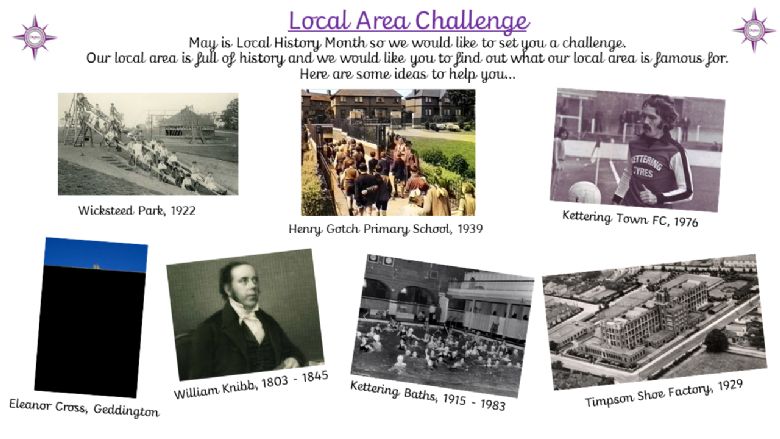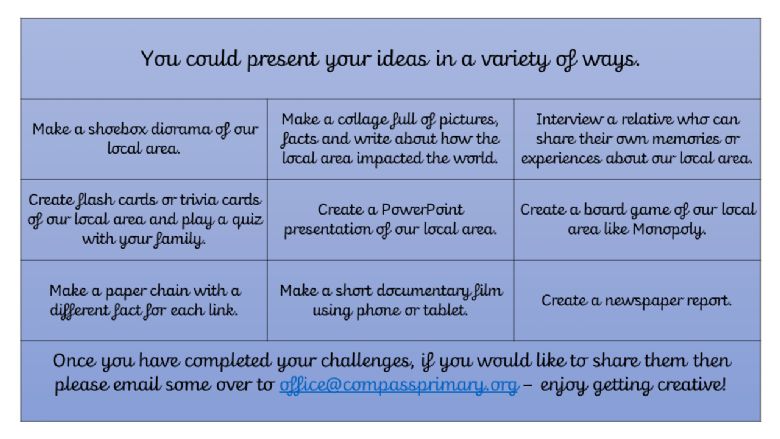 Science Challenge: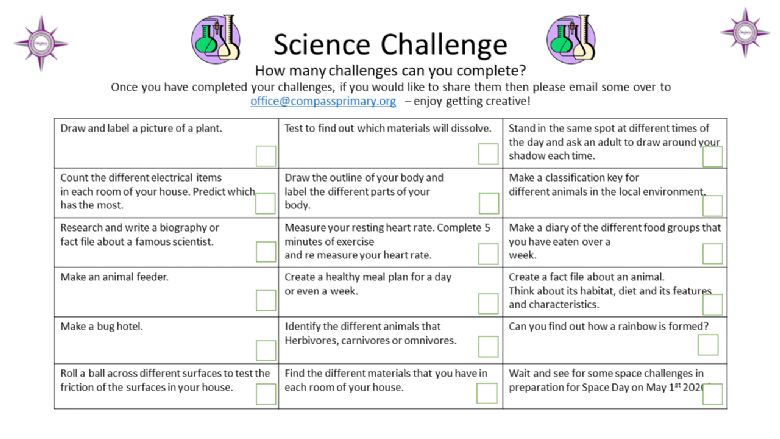 'Guess the Grown Up' Shadow Challenge: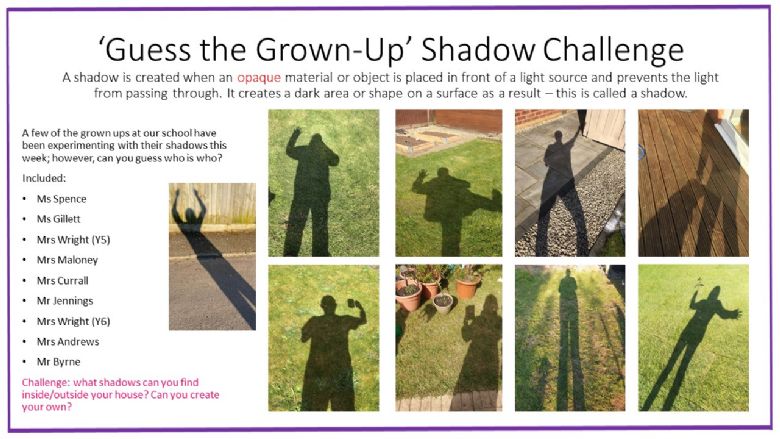 EYFS Home Learning Challenges:
These are targeted at Nursery and Reception, but they would also be ideal for Year 1 and 2 too.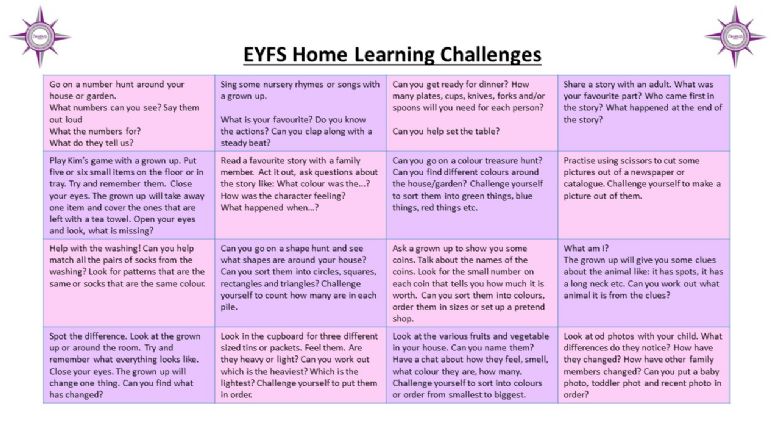 10 ways to safely entertain your kids at home:
https://parentzone.org.uk/article/10-ways-safely-entertain-your-kids-home
Compass Primary Cooking project: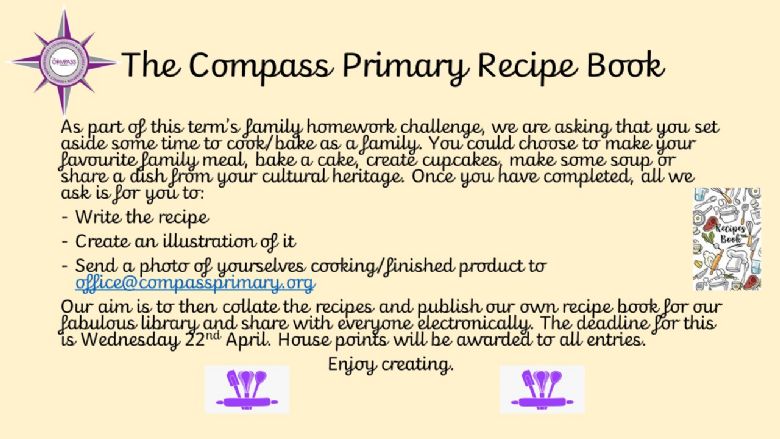 The Scouts - The Great Outdoors Project:
The Scouts are partnered up with Bear Grylls and pulled together some inspired indoor activity ideas. They will keep the children learning new skills and having fun (and avoid hearing 'I'm bored' every 30 seconds) all in #TheGreatIndoors.
https://www.scouts.org.uk/the-great-indoors/
30 day Lego Challenge: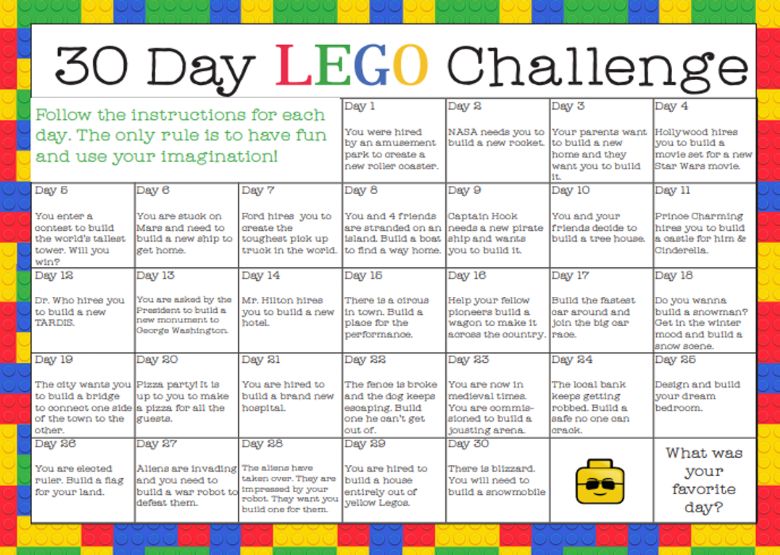 Family Days Out - Virtual Tours:
Explore the world at your fingertips…. Here's a wonderful link which allows you and your children to adventure all over the world, all from the confines of your own home.
https://www.familydaystriedandtested.com/free-virtual-tours-of-world-museums-educational-sites-galleries-for-children/
The Guardian's 20 Best Learning Apps:
Click on the link to discover 20 apps that are great for children. The "younger children" apps are most suitable for preschool and early primary kids, while the "older children" apps are more for later primary and early secondary age.
https://amp.theguardian.com/technology/2020/mar/29/learning-apps-for-stir-crazy-kids-while-schools-are-closed?CMP=Share_iOSApp_Other&__twitter_impression=true