Key Safeguarding Contacts
If a parent has any concerns of a safeguarding nature then please contact any of the key personnel below on 01536 532707 or by email at the following email addresses:-
The Designated Safeguarding Lead for child protection is Fran Dunn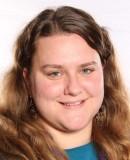 email: fdunn@compassprimary.org
Deputy Safeguarding Lead and Principal is Jo Fallowell

email: jfallowell@compassprimary.org
The nominated Child Protection Governor is Mr Reg Talbot
Contact Clerk to the Governors: rsmith@compassprimary.org
Deputy Safeguarding Lead is Nicole Andrews

email: nandrews@compassprimary.org
Other Safeguarding agencies:
If a child is in immediate danger, left alone or missing, contact the police and/or ambulance service directly on 999.

If there is no immediate danger or if you need advice, contact the Northamptonshire Multi-Agency Safeguarding Hub:
Telephone: 0300 126 7000
Email: MASH@northamptonshire.gcsx.gov.uk
The MASH can advise on whether a family needs early help or whether they meet the threshold for statutory Child Protection.
Out of hours service - should you need to contact children's Social Care urgently during the evening, at night or at the weekend, phone the out of hours team on 01604 626938. An operator will answer the phone and take details of the problem and your contact details. They will then pass this information over to the duty social worker.

Contact the local police to discuss non-emergency matters by phoning 101.
Local Authority Designated Officer (LADO)
The Designated Officer is accountable to the NSCB and operates independently within Children's Services to help safeguarding children.
Designated Officer Andy Smith - 01604 367862
Designated Officer Christine York - 01604 362633