Mental Health and Wellbeing
Protective Behaviours
The lovely Mrs Dunn has put together three Protective Behaviour sessions designed to support the children with keeping happy and safe whilst at home. These follow on from what the children were learning about in school. Enjoy watching the first lesson.
I'm Hungry Challenge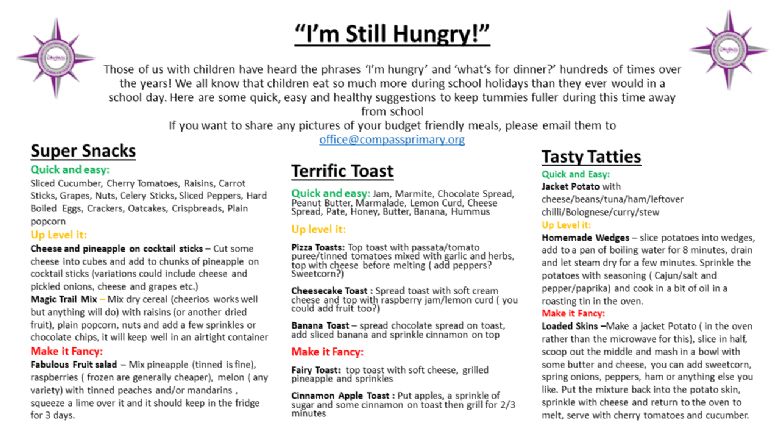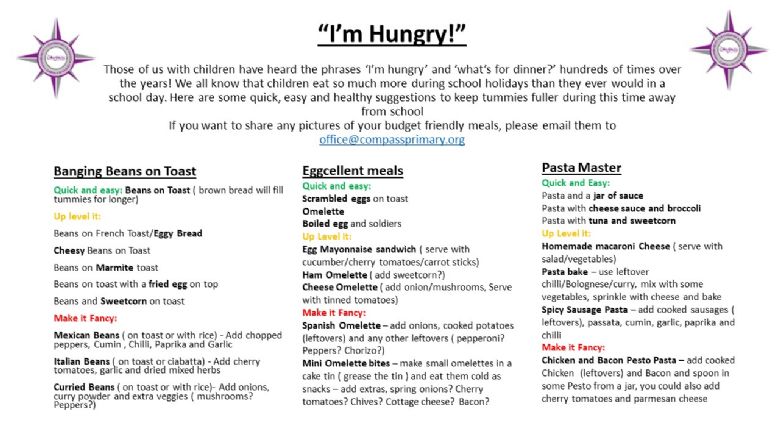 Compass Primary Gratitude Hunt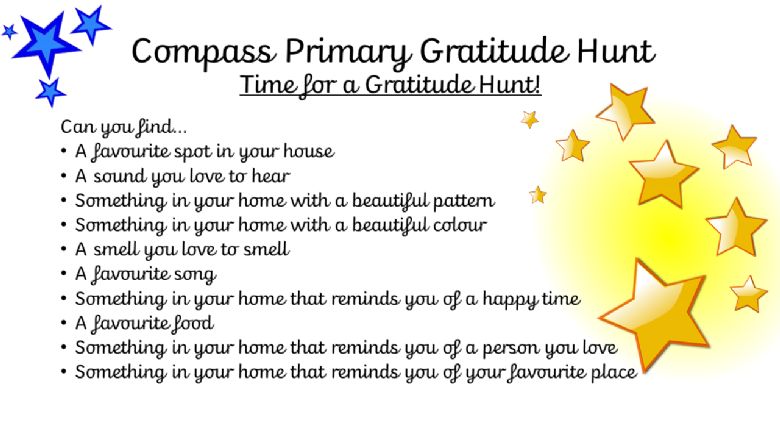 Compass Primary Wellbeing Challenge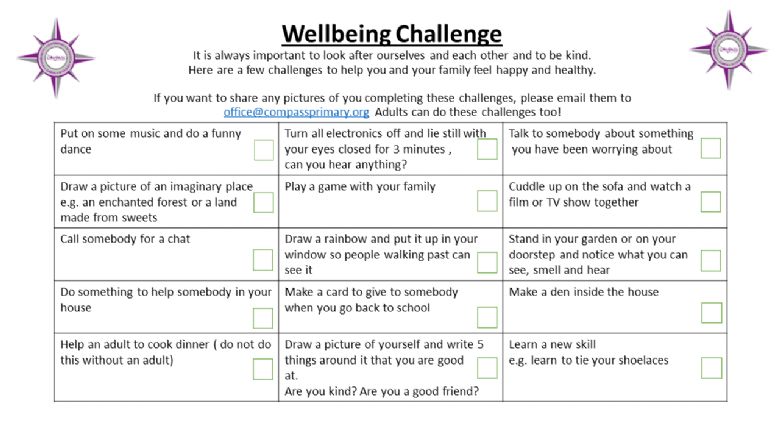 ChatHealth - The school nurse messaging service
ChatHealth is confidential and available Monday to Friday from 08.00 to 16.30. They are also expanding their service to provide a messaging service for parents and carers of school aged children. Young people (of secondary school age) can also access the service themselves. You can message for advice on all kinds of health issues concerning your child or young person, such as emotional health and wellbeing, bullying, healthy eating, sexual health and any general health concerns. Look out for more information from your child or young person's school.
📲 The text number for ChatHealth Northamptonshire is 07507 329600 - There is no charge for this service.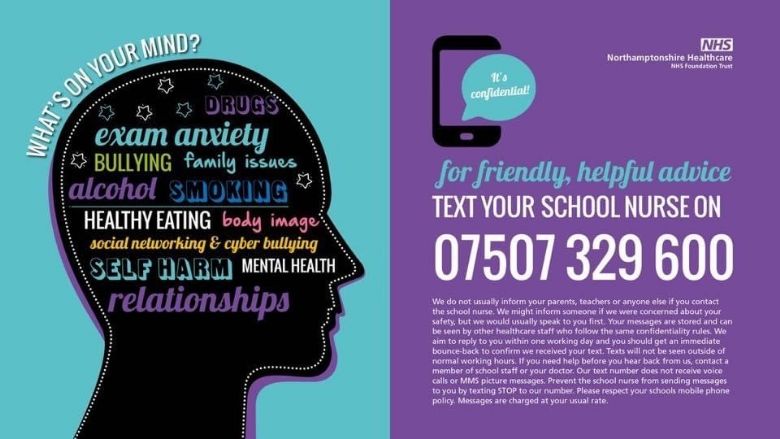 Wellbeing support:
Guidance for parents and carers on supporting children and young people's mental health and wellbeing during the coronavirus (COVID-19) pandemic
https://www.gov.uk/government/publications/covid-19-guidance-on-supporting-children-and-young-peoples-mental-health-and-wellbeing/guidance-for-parents-and-carers-on-supporting-children-and-young-peoples-mental-health-and-wellbeing-during-the-coronavirus-covid-19-outbreak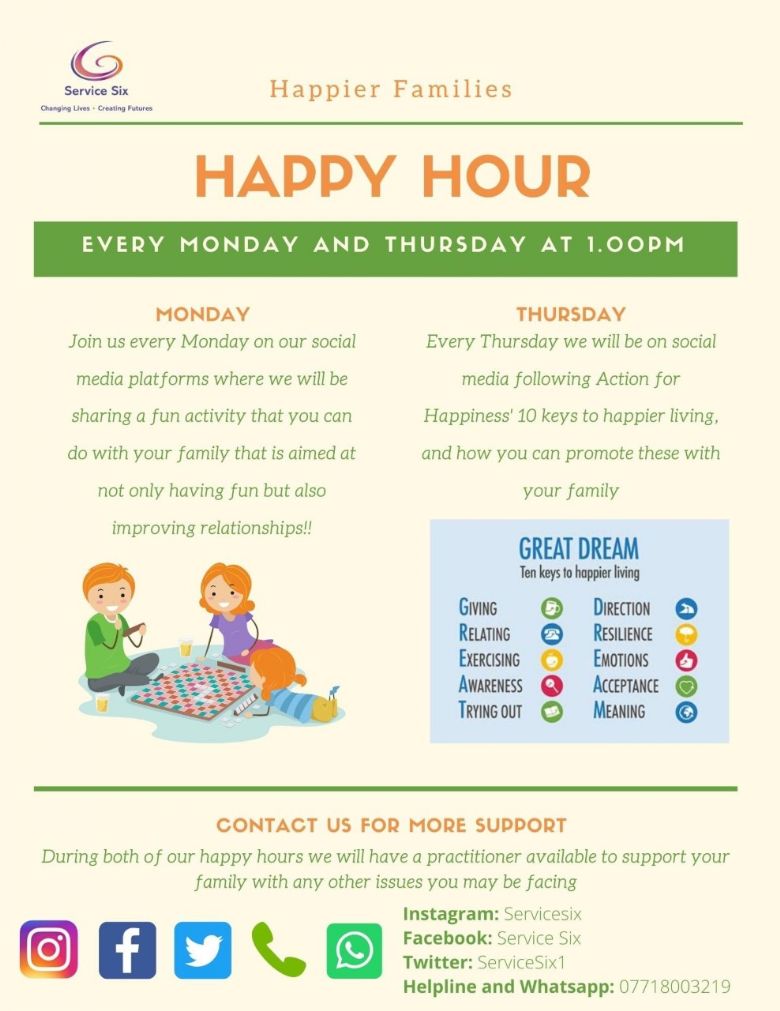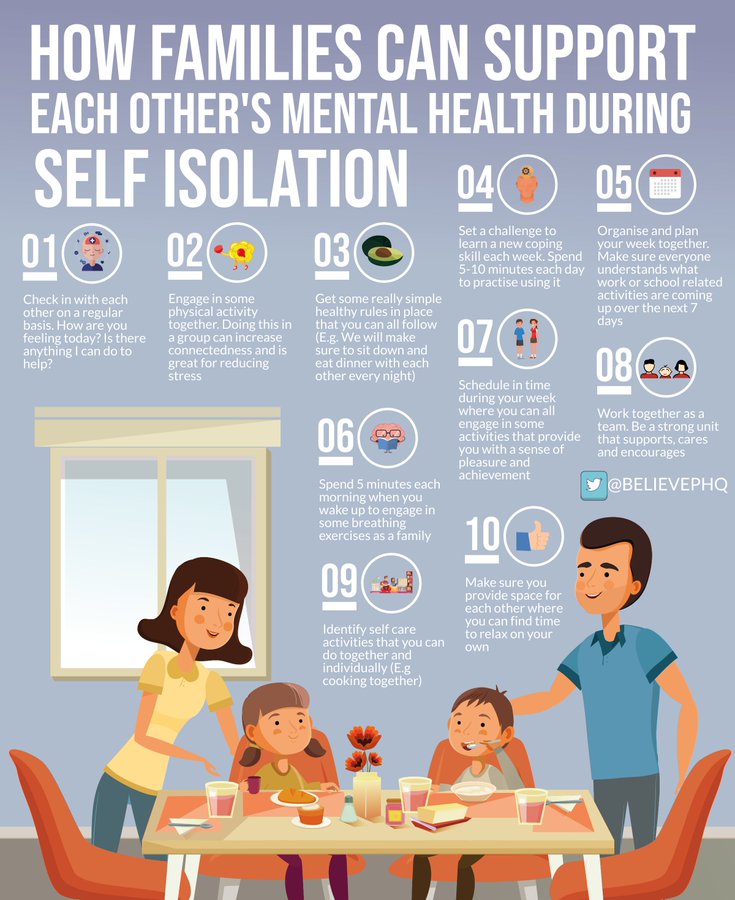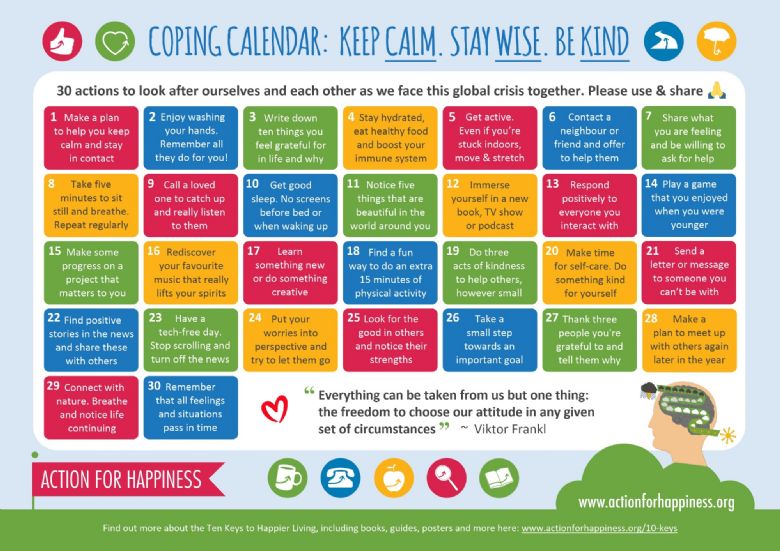 Think for the Future:
Our brilliant children's behaviour mentor, Lewis, has been working hard to produce WOW packs alongside other mentors at Think for the Future. These are for the children to engage with, and include topics on: mental well-being, managing emotions, motivation and routine. These are being put together in response to the current situation and are to support students, staff and parents in school and out of school. Please click on the link to download:
https://www.thinkforthefuture.co.uk/covid-19-response