November 2021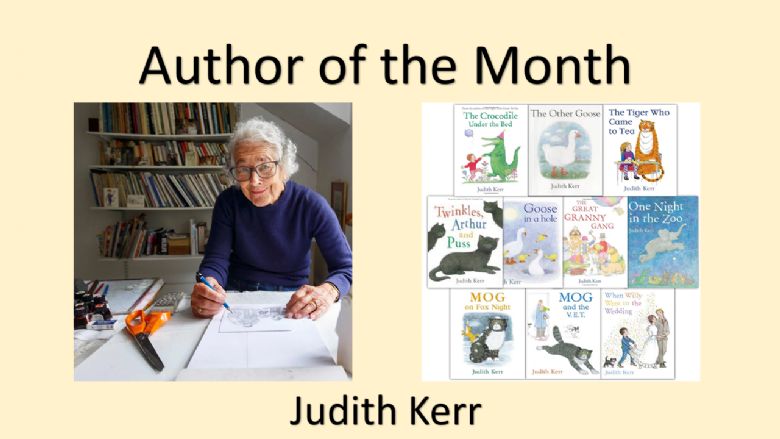 This month, our Author of the Month is Judith Kerr. In our assembly, we discovered that Judith was a child refugee who fled Germany in 1935. We talked about how she had always dreamt to be a famous writer as a child. She wrote and sold over 10 million books around the work, including well-loved books such as The Tiger Who Came to Tea, When Hitler Stole Pink Rabbit and the Mog series. We loved how her Mog books are based on a real-life tabby who would sit on her lap as she worked.
Judith's contribution to literature was recognised through an OBE – Officer of the Order of the British Empire - in the 2012 Birthday Honours list for children's literature and Holocaust education.
Here is the story we enjoyed in assembly, which is one of our Reception 50 Recommended Reads.