PSHCE & RSE
"You are braver than you believe, stronger than you see and smarter than you think."
~AA Milne
At Compass Primary Academy, we deliver a high-quality curriculum that reflects the needs of our pupils which equips pupils with a sound understanding of risk, and with the knowledge and skills necessary to make safe and informed decisions. Our curriculum draws on the statutory content already outlined in the national curriculum, the basic school curriculum and in statutory guidance on: drug education, financial education, relationship and sex education (RSE) and the importance of physical activity and diet for a healthy lifestyle.
Our curriculum has been designed alongside the PHSE Association, National Organisation such as the NSPCC and local partners such as Target and Jam Coding.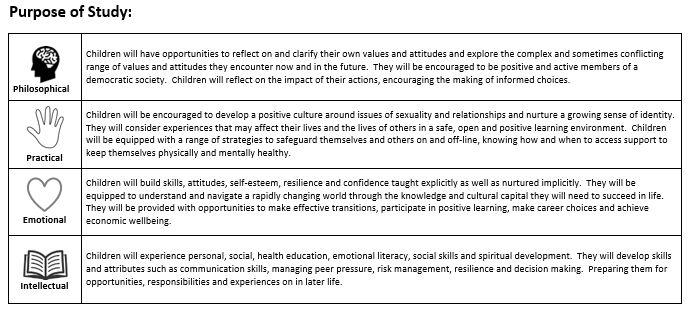 Through discrete PSHE sessions, weekly assemblies, targeted workshops and focused events our aim is for our pupils to become responsible, independent, healthy and confident members of the school society as well the wider society.
We want our pupils to feel confident enough to tackle any issues that may arise including moral, social and cultural ones. Our pupils are supported to develop their sense of self which will in turn enable them to be a positive role model to others.
Our PSHE curriculum has three core themes:
Health and Well-being
Relationships
Living in the Wider World
The content of our long-term plan is thematic which means that the whole school will focus on the same theme during each half-term. 
The requirements set out in the Relationships and Sex education and Health education statutory framework are built into this thematic model.
At Compass Primary Academy, we are aware that delivered curriculum must reflect the needs of our pupils, so we use documents from the PSHE Association to support us in our whole school and class planning, with class teachers taking into account the needs of their individual pupils and will adapt the curriculum to address any issues or concerns that may arise during the course of the year.
Through delivering our PSHE curriculum, we aim for our pupils to leave us in Year 6 as healthy, happy and responsible members of society.