Reception
Welcome to the Reception Home Learning page!
Please find below all the home learning links that you will need for your child to access their home learning at home.
As of the 11th January, all home learning is accessible through Purple Mash, whereby your child's class teacher will be uploading pre-recorded lessons for each day.
We have also embedded the links to Mathletics and our Phonics provision. Please click on the sub-heading (the name) to access their websites.
If you need any support with the work set, or problems with resources please contact the staff in your child's year group on: receptionteam@compassprimary.org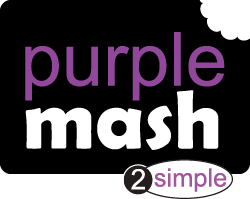 To help children learning to read at home during school closure, RWI are streaming phonics, reading and spelling lessons every weekday on their YouTube page, which can be found at:
Each lesson is ten to fifteen minutes long and available for 24 hours.
All lessons will be available at 9.30 am.
Set 1, 2 and 3 Speed Sounds lessons will be available.
Set 2 and 3 Speed Sounds lessons will also include new words for reading and spelling.
New daily films:
Read longer words: for children who can read Set 3 sounds and words confidently.
Read Red Words 1: for children who are reading Red, Green, Purple, Pink and Orange Read Write Inc. Storybooks. Many children are able to read these in Reception.
Read Red Words 2: for children who are reading Yellow, Blue and Grey Read Write Inc. Storybooks. Many children are able to read these in Y1.
Read and Hold a Sentence 1: reading and writing practice for children reading Green, Purple, Pink and Orange Read Write Inc. Storybooks. (For children reading and writing with Set 1 sounds confidently and learning Set 2 sounds.)
Read and Hold a Sentence 2: reading and writing practice for children reading Yellow, Blue and Grey Read Write Inc. Storybooks. (For children reading and writing words with Set 2 sounds confidently and learning Set 3 sounds.)